Case Studies: Advanced Analytics
The Great Alliance for Competitiveness lacked a specialized tool to evaluate and monitor its projects and programs.
Ergo's Solution: We developed a platform that aides in the impact assesment of the projects and programs that will form part of the National Competitiveness Agenda.
Read More →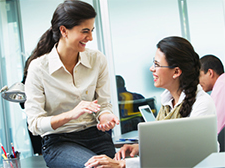 COFEMER needed to redesign the regulatory impact analysis that all federal agencies had to submit with new regulations to make the process more efficient and aligned with the OECD's best practices.
Ergo's Solution: Reengineer processes, develop new streamlined processes, write an operational manual for the regulatory impact assessment review process and develop a Web based tool to streamline and automate the development and submittal of regulatory impact assessments by federal agencies.
Read More →